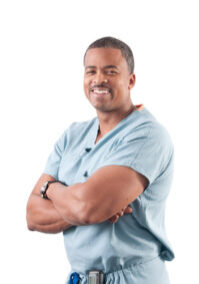 Dr. Louis N. Radden, D.O.
Reconstructive Spine Surgeon
Dr. Louis N. Radden, DO, of Spine Specialists of Michigan is an expert in the diagnosis and treatment of complex back and spine conditions. Dr. Radden uses both surgical and non-surgical solutions to manage complex spinal problems, and for patients with chronic pain, he is also an expert in pain management.
While Dr. Radden uses state-of-the-art solutions to treat complex conditions and injuries to the spine and musculoskeletal regions, he begins with the tried and true approach of listening to and spending time with each patient to understand symptoms and concerns before making a diagnosis and treatment plan.
Dr. Radden has been practicing in Michigan since 2006 and is Board Certified in Osteopathic Medicine and Surgery.
Credentials:
Michigan State University College of Osteopathic Medicine
University of Medicine and Dentistry of New Jersey: Orthopedic Surgery
Duke University/Duke University Medical Centers: Orthopedic/Neurosurgery Spine Fellowship
Diplomat of National Board of Osteopathic Medical Examiners
Member, American Board of Osteopathic Orthopedic Surgeons
Member, Michigan Board of Osteopathic Medicine and Surgery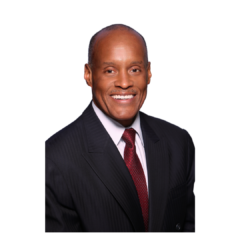 Dr. Gary Gilyard, M.D.
Orthopedic Surgeon: Board Certified, Orthopedic Sports Medicine, Fellowship Trained
Dr. Gary Gilyard M.D. is an Orthopedic sports medicine fellowship trained specialist.  He treats complex shoulder, knee, ankle, limb malalignment and articulate cartilage lesion problems.  Each and every patient is carefully listened to then a specific treatment plan is formulated whether operative or non-operative to address every problem
Credentials:
Wesleyan University ( BA liberal arts)
Tufts Univ Medical School (M.D)
George Wash Univ ( Ortho residency)
New York Univ. ( Sports Fellowship)
Provided coverage for:
NY Islanders ( NHL)
NJ Devils. ( NHL)
NJ Nets (NBA)
George Wash Univ Men's basketball
NYU athletics
Detroit Country Day athletics
Former head coach Michigan Spartans
Girls AAU basketball 12 years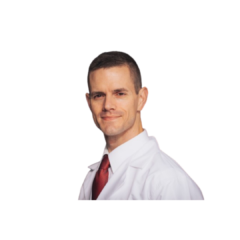 Dr. Christopher R. Koziara, MD, MS
Board-certified orthopedic surgeon, Christopher R. Koziara, MD, MS, brings over a decade of experience in Orthopedic Surgery to Spine Specialists of Michigan. Prior to pursuing a career in medicine, Dr. Koziara obtained advanced degrees in Electrical Engineering, Mathematics, and Systems Engineering. He subsequently entered the field of engineering and worked in the auto industry where he was the co-inventor on three United States Patents.
Dr. Koziara is a graduate of Wayne State University School of Medicine. He completed his Orthopedic Surgery residency at Beaumont Health / Wayne State University School of Medicine and then spent a year in the sub-specialty of Orthopedic Surgery - Foot and Ankle under the directorship of Arthur Manoli II, MD. Dr. Koziara enjoys treating patients of all ages and ensures they receive optimal medical care. His special interests include arthritis, total joint replacement, joint arthroscopy, foot and ankle surgery (arthritis, sports medicine, adult reconstruction), and hand surgery (carpal tunnel, cubital tunnel, trigger finger, Dupuytren's contracture).
When he isn't busy treating patients, Dr. Koziara enjoys spending time with his wife and four children and staying active.
Dr. David W. Lemos, MD
David W. Lemos, MD is a Board Certified Orthopedic Surgeon in both the United States and Canada. He is dual fellowship trained in Sports Orthopedics and in Foot and Ankle Reconstruction. He is well versed in Shoulder, knee and foot & Ankle arthroscopy, and Arthroplasty. He also performs reconstructive procedures of the Shoulders, Knees and Foot & Ankle. He is well versed in fracture repair involving Upper and Lower extremities.
Dr. Lemos received his undergraduate education at Wesleyan University in Middletown, CT. He obtained his Medical degree at Boston University (Boston, MA). His Orthopedic surgical residency training followed at McGill University in Montreal, QC. Dr. Lemos is double specialized in Orthopedic Sports Medicine, and Foot& Ankle Reconstruction Surgery.
His Fellowship training was obtained at DMC Sports Medicine Fellowship working with the physicians that provided orthopedic care to the Detroit Tigers, Pistons and Redwings, as well as helping provide orthopedic coverage for the Detroit Ignition (indoor soccer team), Detroit Dragons (semi-professional hockey team), and Detroit Shock (WNBA Franchise). His Foot & Ankle training was obtained at the Michigan International Foot & Ankle Center under Arthur Manoli, MD.
Dr. Lemos is specialized in the treatment of sports related injuries, along with degenerative problems of the Shoulders, Knees, ankles, feet and Elbows. He provides a continuum of clinical services, both non-operative and surgical management. These include complex reconstructive procedures both Arthroscopic and Open of the Shoulders, Knees, Ankles, Hips, and Elbows, as well as Joint Replacement Surgery.
EDUCATION
Boston University School of Medicine
Boston, MA
1998-2002
M.D. earned May 2002
Boston University Graduate School of Medicine
Boston, MA
1995-1996
MA in Medical Sciences, 1996
University of Wisconsin Medical School
Madison, WI
1994 Postgraduate Courses in Neuroanatomy/Neurophysiology, Medical Biochemistry
University of Minnesota
Minneapolis, MN
Postgraduate Courses in Microbiology, Biochemistry, Genetics 1991-1992
Wesleyan University
Middletown, CT
1985-1989
B.A. in Molecular Biology and Biochemistry, 1989
Phillips Exeter Academy
Exeter, NH v1982-1985 Graduated in 1985
FELLOWSHIPS
Michigan International Foot and Ankle Fellowship
Pontiac , MI
August 1, 2009 July 31, 2010
DMC Orthopaedic Sports Medicine Fellowship
28800 Ryan Road, Warren, MI 48092
November 2008 July 2009, August 1, 2010 October 31, 2010
Team Doctor for the Detroit Dragons, Detroit Ignition, Detroit Assisted with
coverage of the Detroit Pistons, Detroit Tigers, and Detroit Red Wings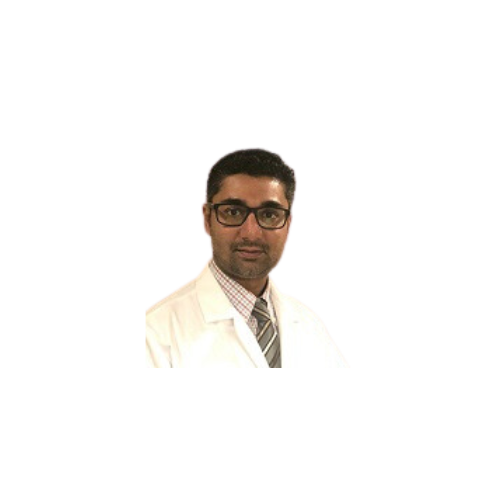 Syed Tajuddin M.D., M.P.H.
Pain Management, Fellowship Trained
Syed Tajuddin M.D., M.P.H. completed his residency at the prestigious University Hospitals Case Medical Center Case Western Reserve University School of Medicine in Cleveland, Ohio. He also did additional training in Head and Neck Cancer, Radiation Oncology and Pain Management at Henry Ford Hospital in Detroit, MI and University Hospitals Case Western Reserve University School of Medicine.
He has worked extensively with Dr. Salim Hayek at University Hospitals Case Medical Center Pain Management on several clinical trials looking at combination trialing at Cleveland Clinic and University Hospitals in patients with failed back surgery syndrome (FBSS) who were implanted with bupivacaine/hydromorphone and who were all trialed from the beginning with continuous catheter trial using bupivacaine/hydromorphone. The purpose of this is to highlight/improve evidence for combination trialing.
He completed the National Institute of Health Advanced Research Fellowship in Head and Neck Cancer at the University of Michigan University Hospitals Department of Otolaryngology Head and Neck Surgery in Ann Arbor, Michigan.
Dr. Tajuddin is involved in outcome research which was started during his time at The Cleveland Clinic Foundation and has authored numerous publications in peer review journals, textbook chapters and presented his research at American Medical Association's National Meeting.
Dr. Tajuddin has his Master of Public Health in Healthcare Administration and Policy from Case Wester Reserve University School of Medicine. He is also a Lean Sigma Certified Physician Practitioner. Dr Tajuddin received additional training in Medical Spine at The Cleveland Clinic Foundation with Dr. Edward Benzel. Dr Tajuddin's primary focus is in Medical Spine and Pain Management.
Adrienne Vassallo, NP-C
Adrienne Vassallo is a Nurse Practitioner board certified through the American Academy of Nurse Practitioners as of March of 2021. She received her Bachelor of Arts degree from Kalamazoo College majoring in Biology in 2011, her Bachelors of Nursing degree from Kent State University in 2016, and her Masters of Science in Nursing degree within the Adult Gerontology Primary Care NP program from Eastern Michigan University in 2020.
Prior to joining our team, Adrienne worked at University of Michigan Hospital for the past 10 years; 5 years as a Perioperative Technician and Anesthesia Technician and the most recent 5 years as a General Medicine Telemetry Registered Nurse specializing in Oncology care.
Adrienne comes to our team with enthusiasm for orthopedic patients stemming from her background in collegiate swimming. She approaches her patients in a holistic manner with focus on evidenced-based care and promotion of independence.
Performing sports medicine and partial and total joint replacement surgeries, he utilizes latest technology and techniques to reduce recovery time and enhance outcomes.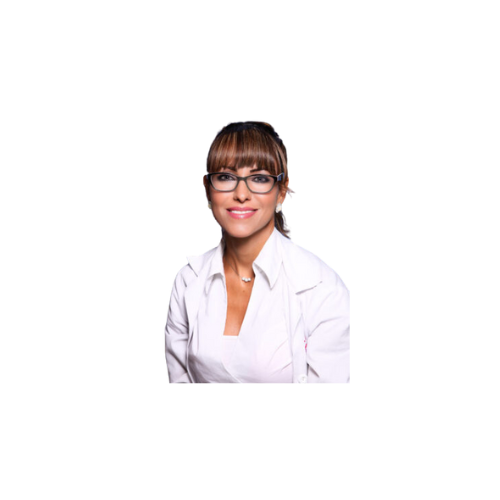 Dima Sprague, PA-C
Dima Sprague is a certified Physician's Assistant. She graduated Summa Cum Laude with a Bachelor of Science in Biomedical Science with a minor in Chemistry in 2007 and completed a Master of Science in Medicine, Physician Assistant in 2012 from Western Michigan University, Kalamazoo, Michigan. Dima specializes in Orthopedic Sports Medicine and has worked with Dr. Gilyard for the last seven years.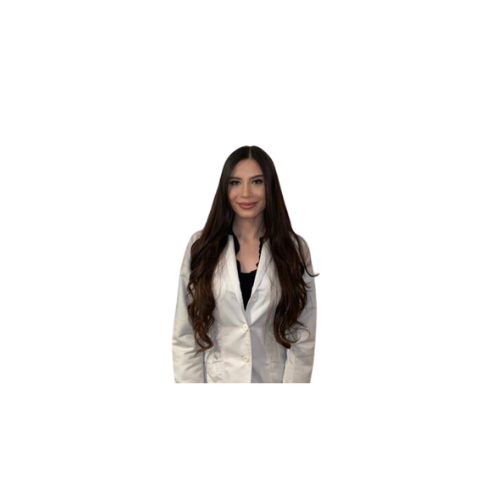 Halimeh Farhat, PA-C
Halimeh Farhat is a board-certified Physician Assistant through The National Commission on Certification of Physician Assistants (NCCPA). Halimeh graduated with High Distinction from the University of Michigan Dearborn with a Bachelor of Arts Degree. She obtained her Master of Medical Science in Physician Assistant Studies degree from Midwestern University in Downers Grove, IL. In addition to her Michigan license, Halimeh maintains an active license in the state of Illinois. She is also an active member of the American Academy of Physician Assistants (AAPA). Halimeh completed an elective rotation specializing in Orthopedic Surgery. In her free time Halimeh enjoys exercising, reading, and spending time with family and friends. She is excited to be a part of The Spine Specialists of Michigan team and is looking forward to providing specialized orthopedic care to all her patients.
Mital Tamakuwala, PT, DPT
Mital Tamakuwala is a licensed physical therapist. She completed her Bachelor of Physical Therapy in 2002 at M.S. University, India and completed a Doctorate in Physical Therapy in 2016 at Utica College, NY. Prior to joining our team Mital worked at an outpatient Physical Therapy Clinic in Ypsilanti, MI. She also worked overseas as a clinical instructor and rehab director. Mital enjoys running, hiking, and spending time with her husband.
Gino Liao, PTA
Physical Therapist Assistant
I am a Physical Therapist Assistant and I love to help people any way I can. I graduated from Baker College in Allen Park, MI. Prior to joining the Spine Specialists, I spent six years of my career in a Neuro outpatient clinic, and four years in skilled nursing facilities around the metro Detroit area. Outside of my passion for physical therapy, I practice martial arts and enjoy nature photography. I am excited to join the Spine Specialists of Michigan and help our patients reach their goals!